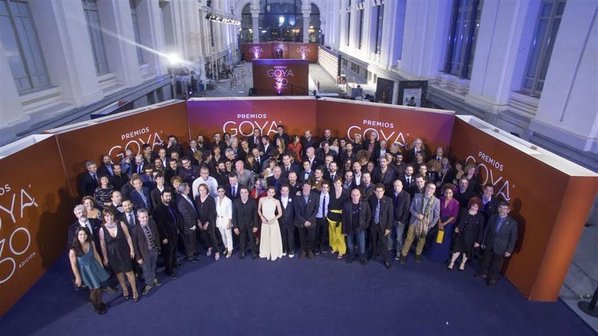 Getting ready in the Goya nominees party!
Last night was the Goya Awards nominees party, the prelude of the great gala next feb 6th. 
The cristal gallery of Cibeles Palace was the venue for the traditional party, previous to the ceremony of the Academy Awards, where all the guests were able to share emotions and expectations.
Edmon Roch, founder of Ikiru Films, assist with a double rol as Academy Vice-President and as a nominee, because 'Atrapa la Bandera' aims to win the categories Best Sound and Best Animated Film next saturday. 
The party setup has changed this year for a formal dinner and the open speech of the President of the Academy will take place next feb 6th, in the gala.