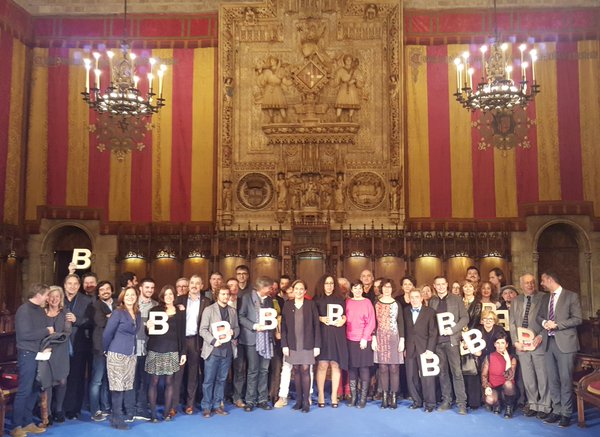 Edmon Roch, Ciudad de Barcelona Award
Edmon Roch received yesterday the Award 'Ciudad de Barcelona'  for his work in the audiovisual field 
Edmon Roch, member of the Catalan Cinema Academy  and founder of our production company Ikiru Films, was honored yesterday with the award Ciudad de Barcelona in the audiovisual area for 'Atrapa la bandera', a film also renowned in the las editions of different Awards such as:  Premios Gaudí, Premios Goya,  Medallas CEC or Forqué.
Ciudad de Barcelona Awards have the aim to reward the creation, investigation and quality production performed in Barcelona by creators, teams or institutions from Barcelona.
We want to congratulate the team of the documentary film 'Game Over' by Alba Sotorra, who gets a special mention in the same area.
And thank you all, for your best wishes and congratulation messages, we could feel your energy!