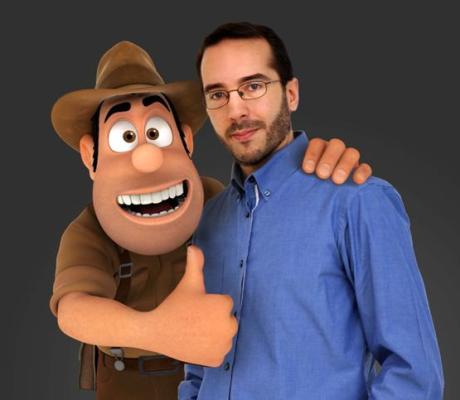 Enrique Gato: "Taking the reins of a new adventure of my dear Tadeo is an act of love and responsibility of the highest level"
This time Tadeo and company stop in Spain and reflect it with that mixture of charm and extreme action has been one of the greatest gifts of the movie "
"Taking the reins of a new adventure of my dear Tadeo is an act of love and responsibility of the highest level" and continues the director "Of love because it is like carrying a child with whom I share seventeen years, and responsibility because you want to be completely sure that you will not let him down in plotting your new story. "
With this new adventure, Gato wants every minute on the screen to tell, that each character with whom he crosses is memorable, that each sentence weighs in the viewers.
"From the first moment I wanted this second part not to feel like the most elementary inertia of the first, but as a great step." Anyone who knows Tadeo has to get the feeling that he has grown at all levels, well beyond that first adventure. And anyone who did not know him should fall in love with him in the eighty minutes of the footage. That has been one of the director's challenges.
And what better challenge than the search for one of the greatest myths of humanity: the necklace of King Midas. A necklace that gives anyone who puts the power to turn anything into gold. A power that hides unexpected secrets and that will put the protagonists to test making that they face their own ambition.
A perfect frame to show some of the most spectacular scenes that have ever been shot in our country. Because yes, this time Tadeo and company stop in Spain, and reflecting it with that mixture of charm and extreme action has been one of the greatest gifts of the film. All added to luxury secondary as the gypsy taxi driver and the rat, make this part of the footage are the most remembered of the entire film.
The Secret of King Midas is a great epic adventure told through the tenderness and simplicity of its protagonists. With an omnipresent mummy, a crazy dog ​​and a mute parrot that leave no room for boredom, Tadeo Jones lives a new episode that lives up to what everyone deserves to be in theaters.