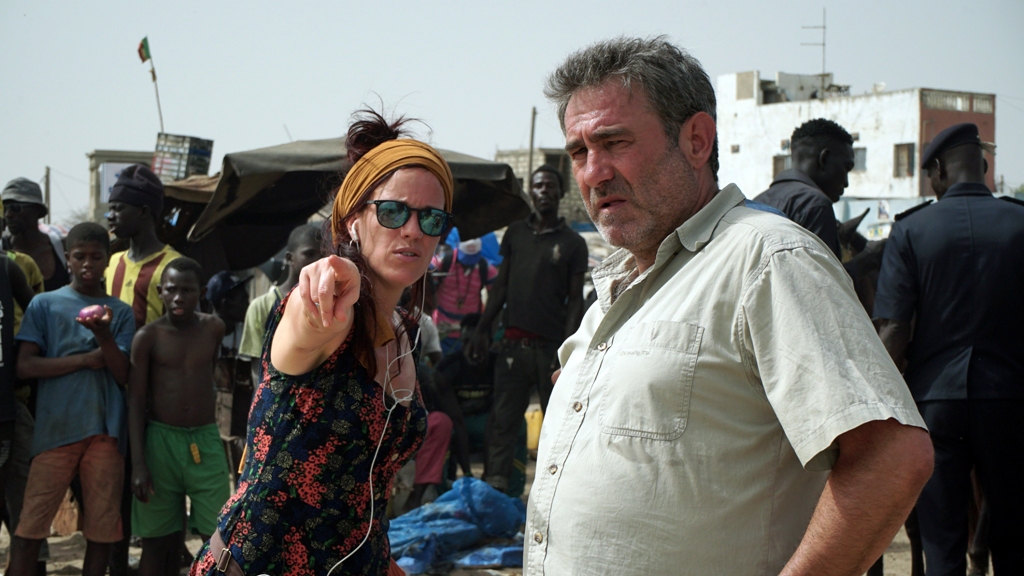 Staff Only, directed by Neus Ballús, will have its World Premiere at the Berlin Festival
The film will be presented on February 10 in the Panorama section
"STAFF ONLY" will participate in the current edition of La Berlinale, a contest that the director has already attended with La plaga. Ballús' new feature film is produced by Ikiru Films, El Kinograf, Turanga Films, La Terraza Films and France's Les Films Hatari. Staff Only also has the participation of ICAA, ICEC and IVAC, the associated production of TV3 and the help of Eurimages, and has been filmed entirely for more than six weeks in Senegal.
Neus Ballús became internationally known with his debut feature, La plaga, which premiered at the Berlinale and received more than 20 awards at festivals around the world, in addition to being nominated as European Discovery at the Film Academy Awards European (EFA). In this new project, Ballús again co-wrote the script with Pau Subirós, with whom he has collaborated in numerous projects, among which the recent documentary The Balcells Clause, on the literary agent Carmen Balcells.
The film will be screened in Berlin next Sunday, February 10, in the Panorama section. "STAFF ONLY" will hit the screens in 2019, distributed in Spain by the Sherlock Films label and A Contracorriente Films.
Synopsis:
Marta (Elena Andrada), 17, spends the Christmas holidays in Senegal with her father, Manel (Sergi López) and her brother Bruno (Ian Samsó). Perhaps he would enjoy the trip if it were not for his father not leaving him a bit of freedom and imposing a frantic plan of Senegalese safaris and folklore along with the group of retirees who fill the resort.
On the trip Marta meets Khouma, a Senegalese somewhat older than her, who works at the hotel filming the tourists' excursions, and Aissatou, a girl who cleans rooms, and who will lead her to enter the world of "STAFF ONLY" , from the hotel staff.