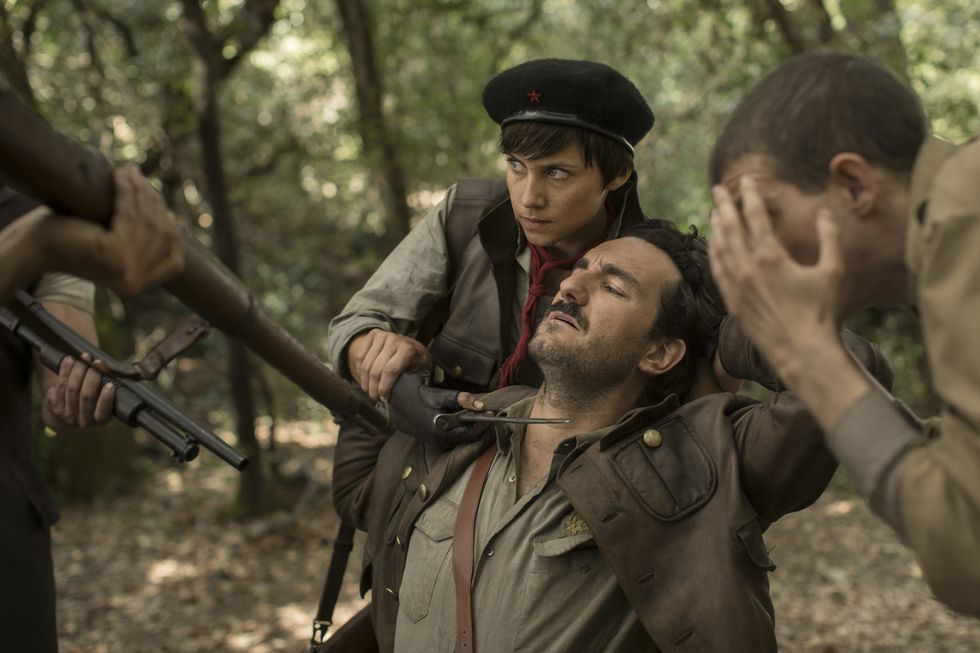 'MALNAZIDOS': FIRST IMAGES OF THE ZOMBIE ACTION FILM OF JAVIER RUÍZ CALDERA AND ALBERTO DE TORO
Source: https://www.fotogramas.es/
Miki Esparbé, Aura Garrido, Luis Callejo, Álvaro Cervantes, Jesús Carroza and María Botto lead the distribution of the film, which is shot in Catalonia.
Months of bloody fighting have left behind thousands of dead in the trenches. Jan Lozano, captain of the fifth brigade, is taken prisoner. The only possibility of escaping the death sentence is to face an impossible mission in the enemy camp. But a greater danger than expected will force rival sides to unite against a new and unknown adversary. They will have to put aside mutual hatred and thus avoid becoming zombies.
Javier Ruíz Caldera ('Superlópez') and Alberto de Toro roll these days in different locations in Catalonia 'Malnazidos', a film that mixes action and adventure with zombies starring Miki Esparbé, Aura Garrido, Luis Callejo, Álvaro Cervantes, Jesús Carroza and María Botto.
Produced by Telecinco Cinema, Cactus Flower Productions, Malnazidos AIE, La Terraza Films and Ikiru Films, the film is a spectacular production effort for the entire team. Starting with Pepe Domínguez, an art designer who, to recreate a credible war universe, has built more than 200 meters of train tracks on which two vintage armored trains move. In addition, in the different locations there are more than 20 vintage military cars between ambulances, motorcycles, sidecar, jeeps and armored war trucks.
Makeup, with a team led by Montse Sanfeliú, is another of the key pieces of the shoot. The works with prostheses to recreate cuts or bites are only one of the three phases of transformation through which the more than 150 people who wear sweats, red eyes, skin transparencies and even special lenses go through. Coach Oscar Valsecchi is in charge of advising all the extras so that his interpretation is credible. Among specialists, zombies, soldiers and figurants, more than 2,000 people whose costumes Cristina Rodríguez designed.