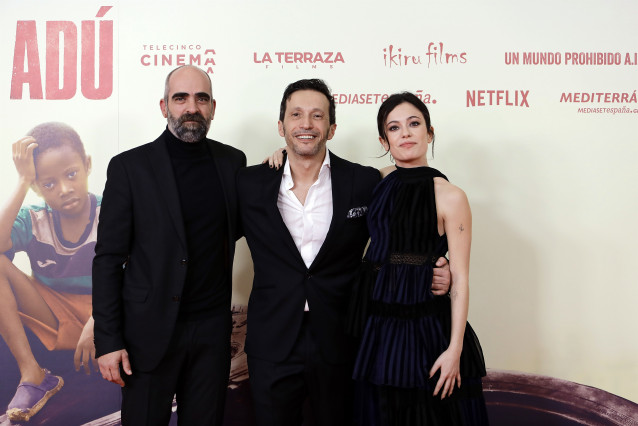 Adú opens in cinemas acclaimed by national critics
In a desperate attempt to reach Europe and crouched before an airstrip in Cameroon, a six-year-old boy and his older sister wait to sneak into the holds of an airplane. Not too far away, an environmental activist contemplates the terrible image of an elephant, dead and without tusks. He is not only fighting poaching, but also dealing with the problems of his newly arrived teenage daughter from Spain. Thousands of kilometers to the north, in Melilla, a group of Spanish police prepare to face the furious crowd of Sub-Saharan people who have begun the assault on the fence.
The immigration drama starring Álvaro Cervantes, Luis Tosar, Anna Castillo, Moustapha Oumarou and Adam Nourou, talks about immigration through three intertwined stories in which none of its protagonists intuit that their destinies will cross and that their lives will never be the same again.
The film, which has become the best premiere of the week, will donate part of its revenues to an NGO.