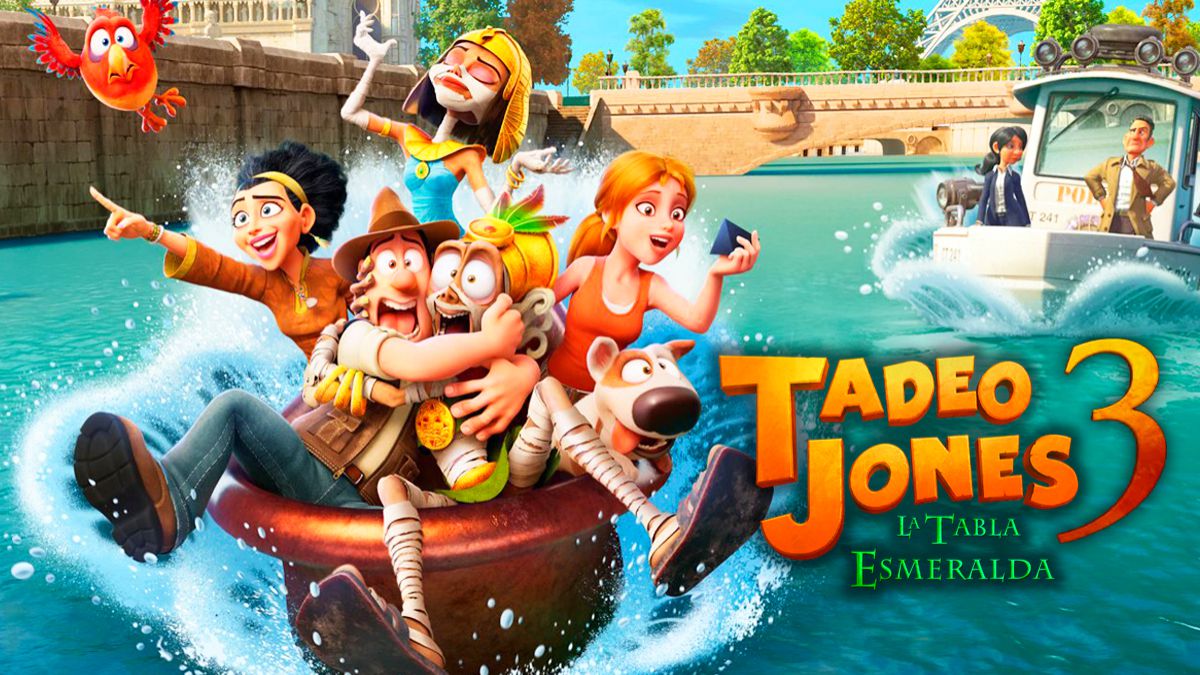 "TADEO JONES 3" DEBUTS AS NO. 1 AT THE BOX OFFICE ON ITS FIRST DAY IN FRENCH CINEMAS
Source: www.blogdelcineespañol.com
Good news comes to us from neighboring France because "Tadeo Jones 3. The Emerald Table" has debuted directly as number 1 in the box office with 31,597 tickets sold. This Ikiru Films production promises a figure of more than one million euros in its first weekend on the gala billboard.
Thus, everything indicates that in Spain it will also sweep this Friday, August 26, and will help achieve a new positive turning point for the share of Spanish cinema. A good piece of information for our cinema because "Father there is only one 3" is already giving its last throes at the box office and "I'm going to have a good time" and "By the hair" have not worked as expected.
It is a production by Telecinco Cinema, Lightbox Animation Studios, Ikiru Films, Anangu Grup and La Tadeopelícula A.I.E., with the participation of Mediaset España, Movistar Plus+, Mogambo, Crea SGR and Mediterráneo Mediaset España Group.
What is it about?
Tadeo would love for his fellow archaeologists to accept him as one of the others, but he always ends up making a mess: he destroys a sarcophagus and unleashes a spell that endangers the lives of his friends, Mummy, Jeff and Belzoni. With everyone against him and only helped by Sara, Tadeo will embark on a flight full of adventures, which will take him from Mexico to Chicago and from Paris to Egypt, to find a way to end the mummy's curse.
The trailer: