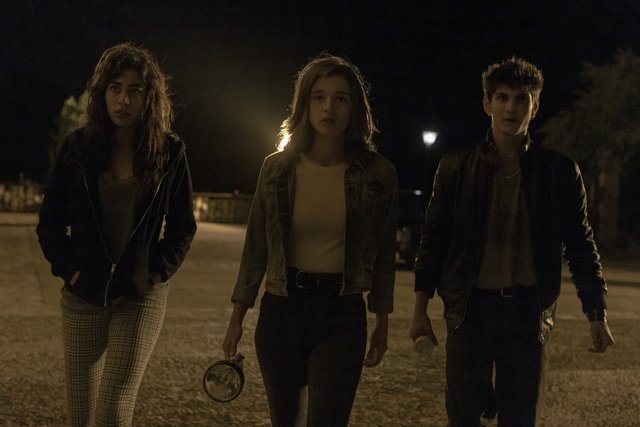 TEASER TRAILER FOR THE HORROR FILM "THE COMMUNION GIRL".
We offer you the teaser trailer of the horror film "La niña de la comunión", directed by Víctor García (Gallows Hill, Return to House on Haunted Hill, Mirrors 2, Hellraiser: Revelations), which will be released in cinemas on 10 February. The cast includes Carla Campra, Aina Quiñones, Marc Soler and Carlos Oviedo. The screenplay is by Alberto Marini. It is produced by Ikiru Films, La Terraza Films, La Niña de la Comunión AIE, Atresmedia Cine, Rebelión Terrestre and Warner Bros.
What is it about?
May, 1987. The bells of a small inland village are ringing for a festival. The church is ready to celebrate a first communion mass; among the children is Judith, Sara's little sister.
After Judith's communion, Sara and her friend Rebe go out for a night of partying and, being late, have to hitchhike back home. On the way, the driver of the car intimidates them with bad jokes until someone (or "something") crosses the road.
They get out of the car to investigate and only find… an old communion doll in the middle of the dark forest.
This is how the story of Sara, the doll and the disappearance of a little girl on the day of her communion begins.
The teaser trailer:
Source: https://www.elblogdecineespanol.com/