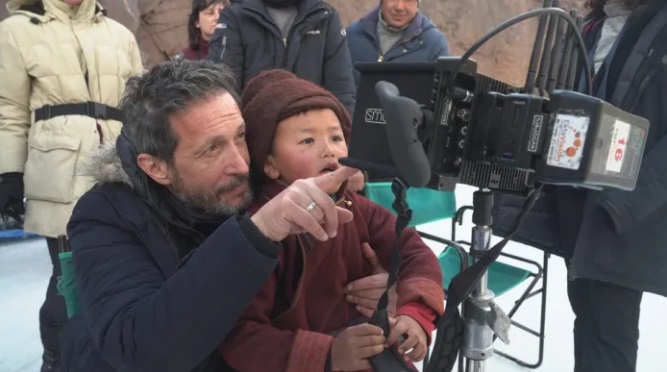 Salvador Calvo finishes shooting 'Valley of Shadows', his most ambitious feature film, in the Himalayas
Source: www.audiovisual451.com
The shooting of 'Valle de sombras', by Salvador Calvo ('Adú') has just finished. The film is produced by Javier Ugarte (La Terraza Films), Jaime Ortiz de Artiñano (Atresmedia Cine), Edmon Roch (Ikiru Films) and El Reino de Zanskar AIE.
Miguel Herrán ('Modelo 77') plays the main character in this survival story. The film's cast is completed by Susana Abaitua, Iván Renedo, Alexandra Masangkay, along with Stanzin Gombo and Morup Namgyal.
With a budget of more than six million euros, 'Valle de sombras' received 1.2 million euros in the second procedure of the ICAA's 2022 general grants. The film will be distributed by Buena Vista International (The Walt Disney Company).
About this adventure-filled thriller set in the landscapes of the Himalayan Valley in India, director Salvador Calvo comments: "'Valley of Shadows' is undoubtedly the most ambitious project of my career, not only because of its subject matter but also because of its technical complexity. There have been many complications and logistical challenges at the production level: complicated permits in the Indian bureaucratic hornet's nest, weather changes that made the shooting plan turn continuously, snowfalls and avalanches that closed accesses and forced to vary routes, the high altitude, the harshness of the weather conditions …etc. Even so, we have succeeded thanks to a team, great in professional but also in personal terms, that has overcome obstacles thanks to their love for their work.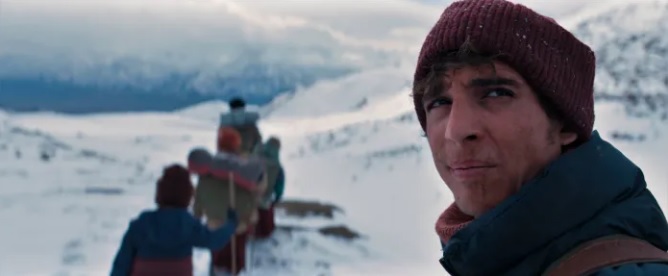 Synopsis
Himalayan mountain range, year 1999. Quique, Clara and little Lucas, enjoy their first vacation together in northern India. One night, sleeping outside during a storm, they are brutally attacked by bandits. Hours later, Quique is rescued by a native and taken to a remote isolated village in the mountains. There, incommunicado and with no possibility of returning to civilization, he remains until the arrival of winter, which allows the formation of the only way out of the village: the frozen river. The return journey, full of dangers, in the company of several children from the village, will test everything Quique has learned during his stay in the heart of the Himalayas.