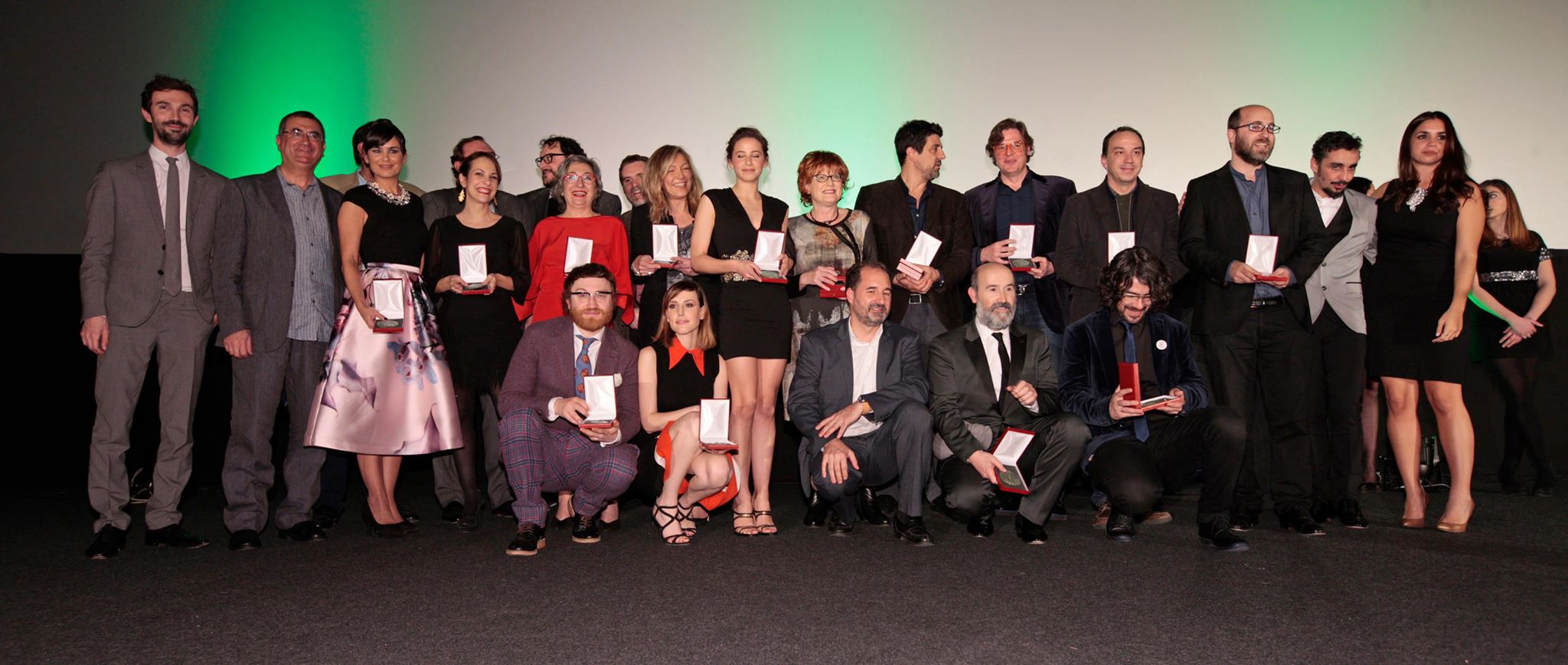 Already enjoying 'Atrapa la Bandera's' CEC Award
'Atrapa la Bandera' (Capture the Flag) was honored yesterday by 'Círculo de Escritores Cinematográficos'(cinema writers) with the prize of Best Animated Film 
Last night Nico Matji (Lightbox Entertainment producer) picked up the medal for the Best Animated Film given to 'Atrapa la Bandera' in the 71st edition of the Círculo de Escritores Cinematográficos Awards.
"The stage would remain small with all the great team of #AtrapaLaBandera! They made it possible!" pointed Edmon Roch from Ikiru Films.2
Ikiru Films, celebrates this prize as one of the production companies of the film, together with 4 Cats Pictures,  Lightbox Entertaiment and Telecinco Cinema.
The gala was presented by the actors  Elena Furiase and Canco Rodríguez, with a script of the journalist Juan Luis Sánchez, member of the CEC. After the gala the guests were able to watch the film 'El Renacido', by Alejandro González Iñárritu, the great winner of the Golden Globes and the favorite for the Oscar.