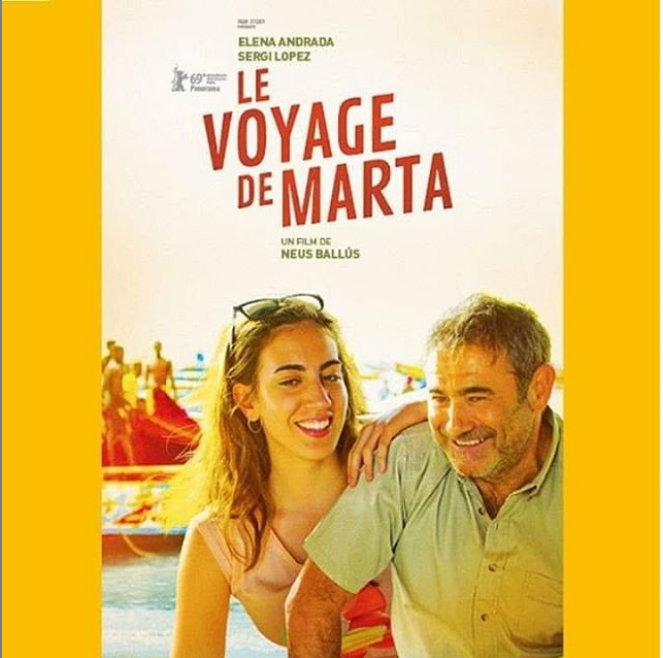 "Staff Only", will be released in cinemas such as "Marta's Journey"
The movie Staff Only by Neus Ballús, will be released in theaters on September 20 by Sherlock Films with the new title "Marta's Journey." The film that stars Sergi López and debutants Elena Andrada and Ian Samsó will be released in France on July 17 at the hands of New Story.
"Marta's trip" is a co-production from France and Spain, produced by Ikiru Films (Edmon Roch), El Kinograf, Turanga Films, La Terraza Films and the French Les Films Hatari, with the participation of ICAA, ICEC and IVAC, the associated production of TV3 and the help of Eurimages.
The film directed by Neus Ballús is a fictional story, shot for 6 months in Senegal, which reflects on tourism and the Western look in Africa. The script was written based on true stories that Neus has witnessed. On Marta's trip, the protagonist, Marta (Elena Andrada), 17, spends Christmas holidays in Senegal with her father, Manel (Sergi López) and her brother Bruno (Ian Samsó). During the trip, his father does not allow him freedom and forces him to go on safaris and soak up Senegalese folklore with a group of retirees staying at the resort. Marta, bored, prefers to spend more time with the young people who work at the hotel. These new friendships lead her to enter the personal world of the hotel and this tense the relationship with her father. Finally, this situation will force the family to talk and try to understand each other. The trip will become for everyone a much richer experience than they could imagine.