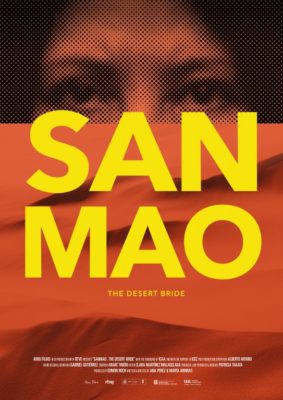 The documentary 'Sanmao. The bride of the desert 'selected at the Hot Docs festival
The festival that had to be held from April 30 to May 10, has postponed its celebration.
The event that was scheduled to be held in Toronto (Canada), has been postponed and will announce new dates later.
The documentary Sanmao. La nuvia del desert, by Ana Pérez de la Fuente and Marta Arribas has been selected to participate in the Artscapes section, a section that discovers creative and experimental documentaries.
Synopsis:
In the 70s, the Chinese writer and traveler Sanmao lived an exciting love story with the Spanish diver José María Quero. They traveled to the Spanish Sahara where Sanmao captured their daily experiences in the book Tales from the Sahara, a best-selling phenomenon in Taiwan and China. Sanmao became an icon of independent woman and the protagonist of a life with the tints of legend where love, adventure, literature and tragedy are mixed.