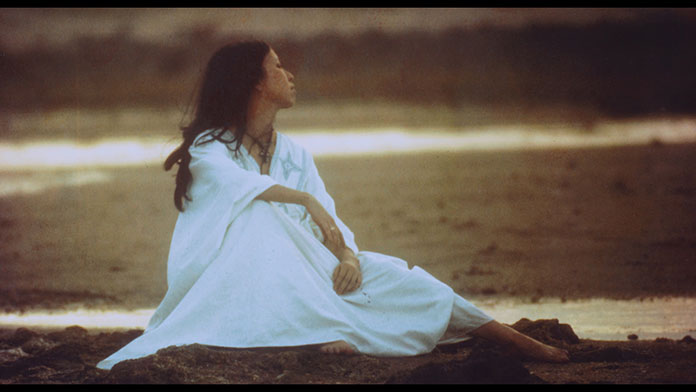 Documentary "SANMAO. THE BRIDE OF THE DESERT "
Source: Sopa de Ganso, Jordi Batlle Caminal's film blog
Cinema was born, with the Lumière, documentary. But soon fiction and fantasy ruled the genre for a hundred years, although the Resistance (from Flaherty to Van der Keuken, from Rouch to Depardon, from Grierson to Wiseman, etc.) actively fought and bore outstanding fruit. Unexpectedly, it was reborn at the end of the last century and today it is an abundant genre, present every week on the opening billboards. Abundance has its negatives. On the one hand, it is obvious that of the one hundred documentaries that can be seen throughout a year, only a dozen, being optimistic, will achieve excellence. On the other hand, its massive consumption, like that of any other genre, can lead us to boredom, especially when the themes are repeated.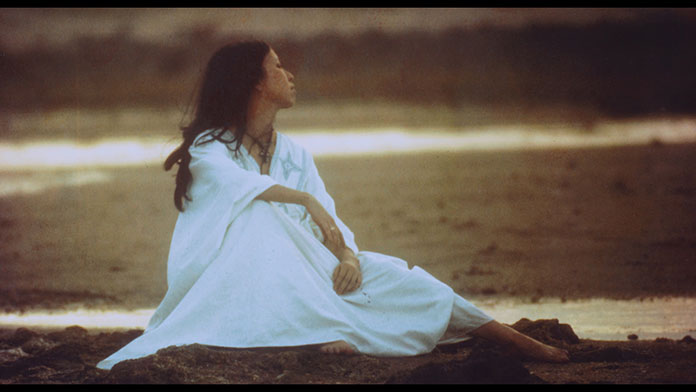 These days we are lucky enough to be able to taste three native documentaries of great interest. One, Can You Hear Me ?, premiered last Friday. Directed by Pedro Ballesteros, it is a portrait of the sculptor Jaume Plensa who delves into his work, his life and his thoughts, stimulating ours every time we listen to his words or contemplate his pieces, scattered all over the world; some are impressive, such as the gigantic human body made with letters looking at the sea, in Antibes, the perfect harmony between art and nature. Nature is precisely the star of one of the other two documentaries that will premiere this Friday the 9th, Dehesa. The Iberian Lynx Forest, by Joaquín Gutiérrez Acha, which would complete a sort of trilogy after his equally notable Guadalquivir (2013) and Cantábrico (2017). His documentary makes us see, make us feel, that it is urgent to return to nature, to love and respect it again, to do everything in our power to avoid damaging it further. That is what Gutiérrez Acha teaches us while still contemplating a varied and fascinating fauna, captured with absolute technical perfection. Two birds have stolen the blogger's heart: the shrike that alerts its young to the presence of a snake and the kingfisher by launching itself like a kamikaze into the water for its prey and emerging triumphant in shots that look like a ballet.
Taiwanese writer Sanmao is the protagonist of the third title, Sanmao. The Bride of the Desert, directed by Ana Pérez de la Fuente and Marta Arribas, which pulverizes the already canonical structure of the common documentary: talking bust + talking bust + archive image + talking bust + talking bust + archive image … and so on. half. Here the ration of talking busts is reduced to a minimum, making the voice-over prevail. The archive images, which include fiction films (including Red Dust, from 1990, in whose script Echo Chen de Queiro participated, who is none other than Sanmao herself), make up a bewitching kaleidoscope of dates and places: El Aaiún 1974 , Chongkin 1941, Taiwan 1950, Madrid 1967, Spanish Sahara 1975, Canarias 1976 … With great skill, the film manages to make our curiosity about the character grow as we witness a bombardment of images (including animation films) subjected to a dynamic montage and creative. Sanmao reveals an elusive, complex character, at times as dark as his own death (suicide questioned), but with two things clear in life: his love for the Spanish José María and for the desert. A plaque on a street in Playa del Hombre, in Gran Canaria, is shown at the end; It is the place of pilgrimage for thousands of Chinese tourists who still remember and venerate the writer almost thirty years after her death.