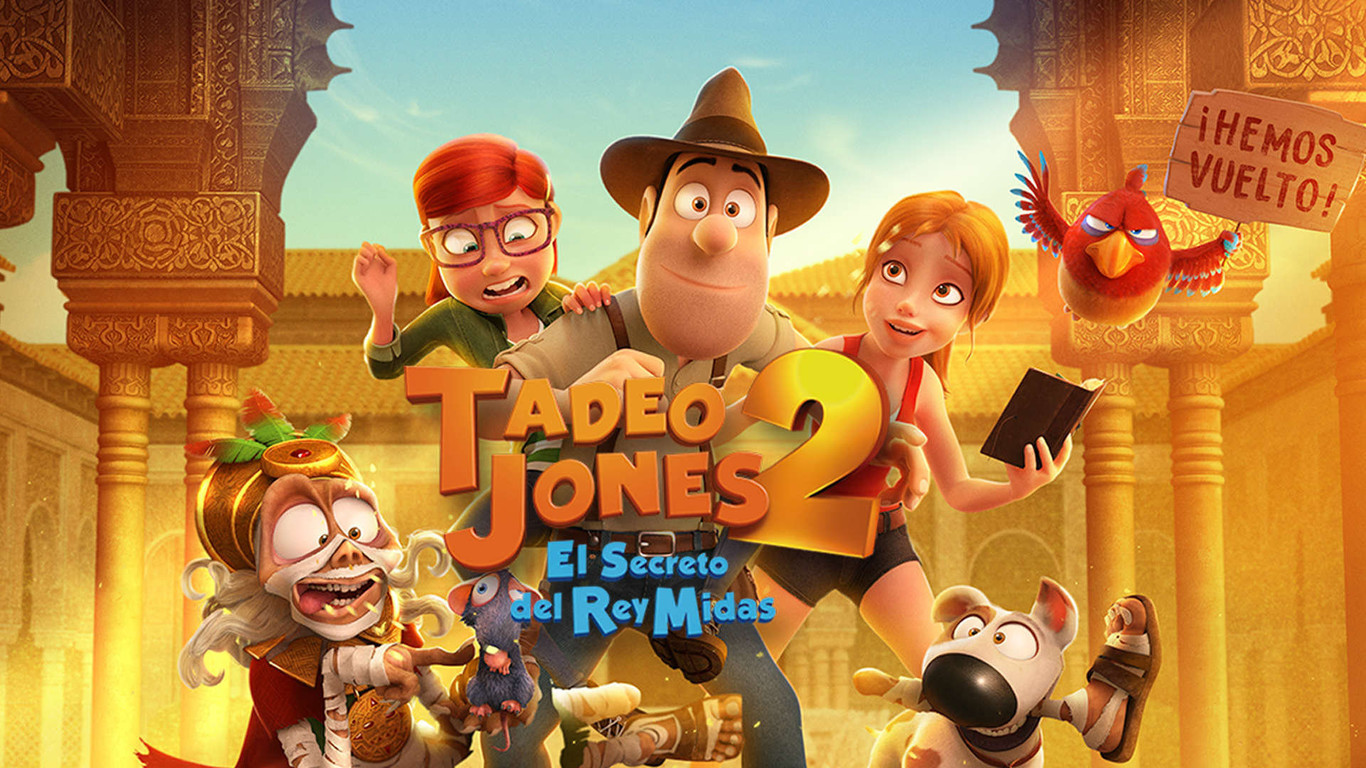 Ikiru Films' 'Tadeo Jones 2' in the Belodromoa ikastetxeetan initiative
Thousands of schoolchildren will enjoy the Ikiru Films production 'Tadeo Jones 2' in the Belodromoa ikastetxeetan initiative of the San Sebastian Festival 2021.
For the third year running, the Donostia International Physics Center (DIPC) and Filmoteca Vasca have programmed a film for schools thanks to the collaboration of the San Sebastian Festival through the Belodromoa ikastetxeetan initiative. On this occasion, the title chosen was 'Tadeo Jones 2: The Secret of King Midas'. Thousands of schoolchildren from Gipuzkoa aged between 6 and 11 will be able to enjoy it in their classrooms, dubbed into Basque for the occasion. The Covid-19 pandemic has prevented the use of the velodrome as a giant cinema for the second time, but just like last year, the screenings for schoolchildren will be moved to the classrooms, where they will maintain their objective of bringing science closer through cinema.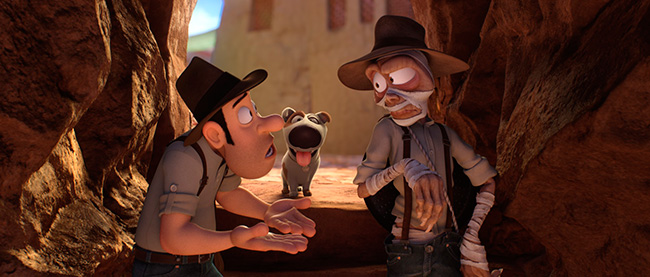 To this end, the activity, renamed Belodromoa ikastetxeetan, will include a video presentation by the underwater archaeologist Maria Intxaustegi, who will introduce the film and talk about her experience researching submerged heritage around the world. Maria will also offer to answer any questions the children may have after watching the film, and they will be encouraged to send their doubts by video, and to share photos of the session, drawings or handicrafts related to the subject. Archaeology is precisely the main theme of the animated feature film 'Tadeo Jones 2: Midas erregearen sekretua', directed by Enrique Gato and David Alonso, in which the main character, Tadeo Jones, travels to Las Vegas to attend the presentation of the latest discovery by the renowned archaeologist Sara Lavroff: a papyrus that proves the existence of the necklace of the mythical King Midas.
Donostia International Physics Center is an international research centre in Physics and related disciplines that also assumes the responsibility of sharing scientific knowledge with society. Since 2019, together with the Basque Film Library, it has been collaborating with the Festival by organising screenings for schoolchildren in the Velodrome, which in two editions have been enjoyed by nearly 23,000 students from more than 50 schools.
In addition, since 2018 and during the first quarter of the year, the Basque Film Library, the DIPC and the Festival co-organise a film and science cycle at Tabakalera aimed at adult audiences and high school students. It includes films, debates and talks that aim to transmit cinematographic and scientific culture in a city where it is estimated that there is currently an international research community made up of more than 5,000 people, a figure that places San Sebastian among the cities with the most researchers per inhabitant in Europe. This shows that San Sebastian is not only a city of cinema, but also of science.
Source: www.audiovisual451.com