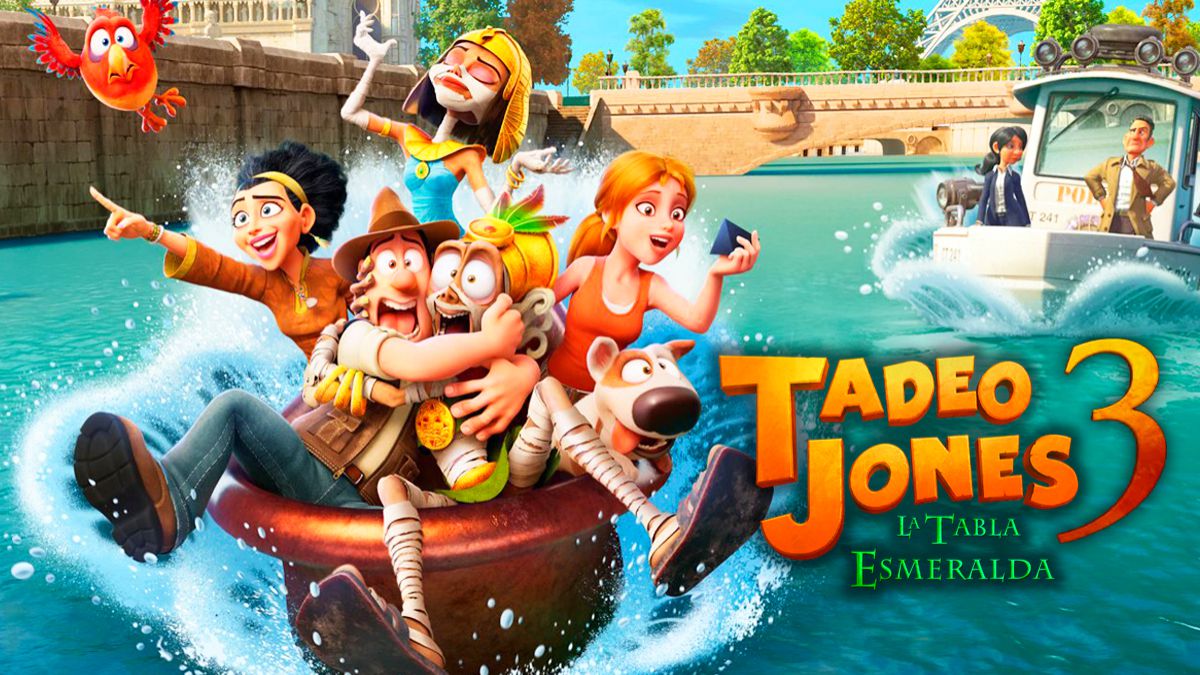 "TADEO JONES 3" ALREADY ACCUMULATES 10.3 MILLION EUROS IN SPANISH THEATERS
Font: www.elblogdecineespanol.com
Enrique Gato's "Tadeo Jones 3. The Emerald Tablet" has grossed almost 400,000 euros in its seventh weekend in theaters and already accumulates 10.3 million euros. Today is a public holiday, I think in all of Spain -I am self-employed and I don't pay attention to these issues-, so it will continue to add spectators. Besides, this weekend, another week, it will hardly lose viewers, but on the weekend of the 21st it will feel the competition, and a lot of it, from the premieres of "Black Adam" and "Lilo, my friend the crocodile", so its final goal in commercial theaters will be around 12 million Euros.
It is produced by Telecinco Cinema, Lightbox Animation Studios, Ikiru Films, Anangu Grup and La Tadeopelícula A.I.E., with the participation of Mediaset España, Movistar Plus+, Mogambo, Crea SGR and Mediterráneo Mediaset España Group.
What is it about?
Tadeo would love to be accepted by his fellow archaeologists as one of them, but he always ends up messing up: he destroys a sarcophagus and unleashes a spell that endangers the lives of his friends, Mummy, Jeff and Belzoni. With everyone against him and only helped by Sara, Tadeo will undertake an escape full of adventures, which will take him from Mexico to Chicago and from Paris to Egypt, to find the way to end the curse of the mummy.
The trailer: