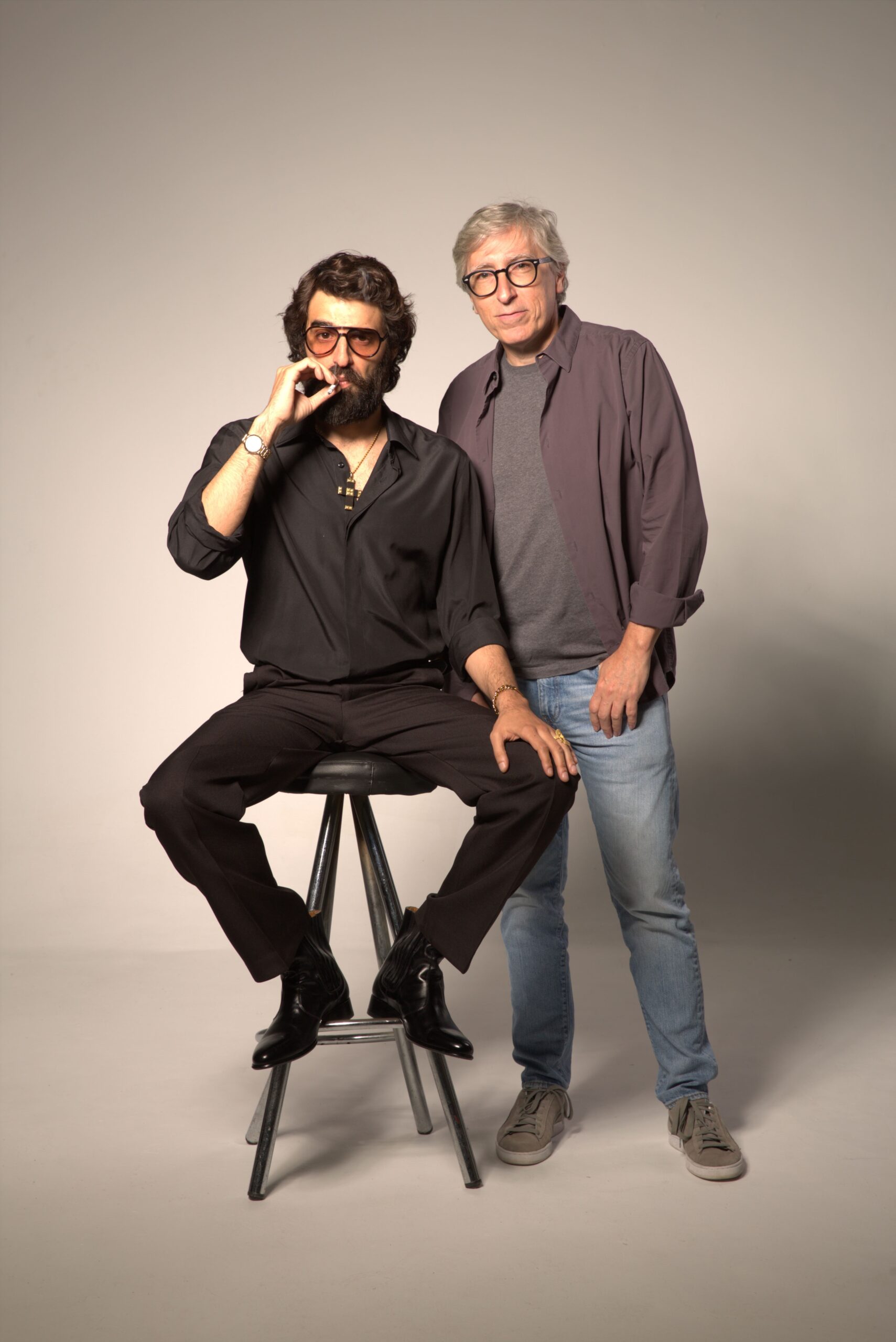 Saben aquell', David Trueba's new film reveals the early years of the popular comedian Eugenio
David Verdaguer gives life to the charismatic comedian, with Carolina Yuste as co-star.
This week starts the shooting of 'Saben aquell', written and directed by David Trueba and based on the early career of comedian Eugenio. The film is set in Barcelona in the 60's and 70's and David Verdaguer gets into the skin of a unique comedian, the maximum referent of humor for a whole generation. Carolina Yuste plays Conchita, Eugenio's first wife.
Warner Bros Pictures presents a production by Ikiru Films, Atresmedia Cine and La Terraza Films, with the participation of Atresmedia, Movistar+, HBO Max and Televisió de Catalunya, with the support of ICEC.
SYNOPSIS
Barcelona, late 60's. Eugenio Jofra, a young jeweler, meets Conchita on a bus. They instantly fall in love and the two begin the love story of their lives. Eugenio learns to play the guitar to accompany Conchita, for which he will have to fight stage fright. Thus begins the musical career of 'Els dos'. When Conchita has to leave Barcelona for two weeks, she convinces Eugenio to carry out the performances on his own. When he returns, Eugenio has become a phenomenon of underground humor in the city. Little by little, the two of them build up the character: the glasses, the black shirt, the stool, the cigarettes and the tube glass, which will become an unexpected success in a depressed Spain desperately looking for a laugh with this unique comedian who starts all his jokes with 'Saben aquell…'.
Written and directed by David Trueba from a script by Albert Espinosa based on the books "Eugenio" and "Saben aquel que diu" by Gerard Jofra, son of the popular comedian, the film will feature music by Andrea Motis, who has adapted the songs performed by Carolina Yuste and David Verdaguer in the film. The cast is completed by Pedro Casablanc, Marina Salas, Ramon Fontserè along with several characters who were part of Eugenio's professional environment and who play themselves.
David Trueba says: "This is a film about humor. And about survival. Eugenio was one of the most popular comedians of the Transition. Everything in his appearance was at odds with humor. A serious man, with no gestures, hiding behind smoked glasses and a black shirt, with a smoking cigarette behind a microphone, would become the culprit of making a whole country laugh. But what was hidden inside him?"
About the project, producer Edmon Roch (Ikiru Films) said: "I remember the day we went with my parents to see that Catalan comedian who made us laugh even before he opened his mouth. I was a kid just over ten years old and I could see my parents laughing their heads off just watching that tall man, dressed in black, sitting on a stool, stretching out every movement with an impassive gesture before starting to speak. There was a liturgy, an expectation, a ritual that even for a child like me was palpable. Later, when I discovered Buster Keaton's films, the first thing I thought of was Eugenio's imperturbable face.
Today, his figure is still present in our memory and his humor continues to live on, like that of all the geniuses of universal humor. But with the help of his son Gerard and thanks to David Trueba's narration and vision, it is the right time to reveal the story of that jeweler who fell in love with an Andalusian woman, for whom he began to sing on stage and ended up becoming one of the greatest icons of humor in Spain".
For his part, producer Jaime Ortiz (Atresmedia Cine) said: "We are very excited to be able to participate in this wonderful film that tells the story of one of the most iconic humorists of our culture, and to do it with David Trueba and interpreted by David Verdaguer and Carolina Yuste and with a team with enormous talent is a real privilege".