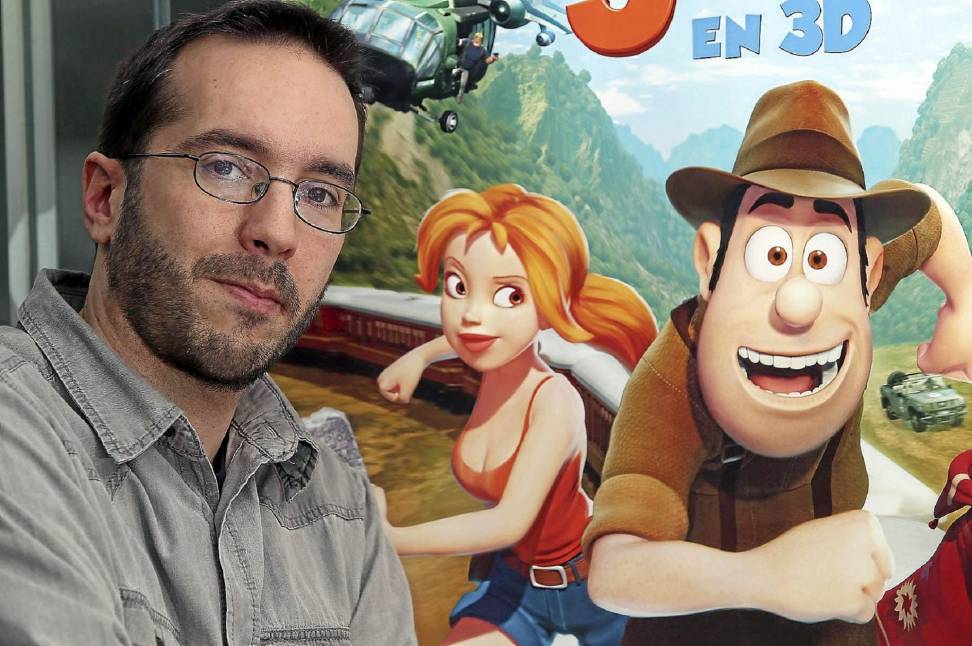 Knows the trajectory of the director and animator Enrique Gato
Before being a film director, Enrique accumulated an experience of more than 7 years in the world of videojuego, almost always like responsible of animation and cinematographic scenes. He worked for video game companies as well known as Pyro Studios (2001-2003), responsible for the successful videogames saga Commandos or Praetorians, and also in Virtual Toys S.L. (2000), where he was responsible for the creation of the video game based on the movie 'Torrente'.
In 2003 he began production of the short film Tadeo Jones and in 2006, he received his first Goya Academy Award for best animation short film for him.
Already, with his eyes on the dream of directing a feature film, in 2006 he began production of the short film 'Tadeo Jones and the Damned Basement'. And again he won the Goya Award for best animated short film in 2008.
In 2008 he co-founded Lightbox Animation Studios to produce feature-length animations.
In 2012, the feature film 'The Adventures of Tadeo Jones' becomes a phenomenon inside and outside our borders.
Released in more than 35 countries, including China. In Spain he had almost 2.8 million viewers and won 3 Goya Awards: Best Animated Film, Best New Director and Best Adapted Screenplay.
In 2015 the feature film 'Catch the Flag' featured a worldwide distribution deal with Paramount Pictures, debuting in half the world, including the United States. In Spain catch the Flag touched the 2 million spectators.
In 2016, Enrique Gato co-founded the School of Digital Arts Lightbox Academy, aimed at forming a new generation of entertainers and digital artists.
Contact:
• TADEO JONES 2: THE SECRET OF THE KING MIDAS (2017)
• ATRAPA FLAG (2015): Duration 91 minutes. Best Goya Award for animated feature 2016.
• THE ADVENTURES OF TADEO JONES (2012): Duration 92 minutes, Winner of 3 Goyas Awards in 2013, Best Animated Film, Best New Director and Best Adapted Screenplay.
• TADEO JONES AND THE BASIN MALDITO (2007): Duration 18 minutes. Short in 35mm. Goya Award for Best Animated Short Film.
• TADEO JONES (2004): Duration 9 minutes. Croto in 35mm. Goya Award for Best Animated Short Film.
• SUPERLÓPEZ (2003): Duration 3 minutes. Displayed only on the Internet.
• BICHO (2001): Duration 6 minutes, exhibited in different animation festivals and Internet. PEPE FISHER (1999): Duration 1 minute.
• STARSHIP TRAPERS (1997): Duration 2.5 minutes "