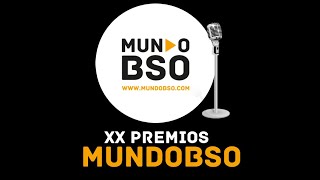 Marc Timón, composer of SANMAO, nominated for best documentary soundtrack 2020 by MundoBSO.
The soundtrack, composed by Marc Timón, of the documentary Sanmao: the bride of the desert (2020) directed by Marta Arribas and Ana Pérez De La Fuente was selected by the prestigious MundoBSO website for its XX MUNDOBSO AWARDS.
The candidacy was named in mid-December, the winners being named these first days of January.
The jury made up of Conrado Xalabarder, Ignacio Marqués, Mario Pons, Isaac Duro, Juan Manuel Alcocer, Manuel Monteagudo and Gabriel Yong have been in charge of deliberating, voting and choosing the winners of the XX MundoBSO Awards.
For Marc Timón, this was his third nomination, and he won the award for the best Spanish soundtrack for El arbol sin sombra (14).
In this documentary, he exquisitely brings love, adventure and the tragedy recounted to music, adding to the perspective and voice-over of the directors, and raising the level of the film.
Synopsis:
Sao: the bride of the desert. In the 1970s, the Chinese writer and traveler Sanmao had a passionate love story with the Spanish diver José María Quero. They traveled to the Spanish Sahara where Sanmao captured his everyday experiences in the book Cuentos del Sahara, a best-selling phenomenon in Taiwan and China. Sanmao became an icon of an independent woman and the protagonist of a life tinged with legend where love, adventure, literature and tragedy are mixed.