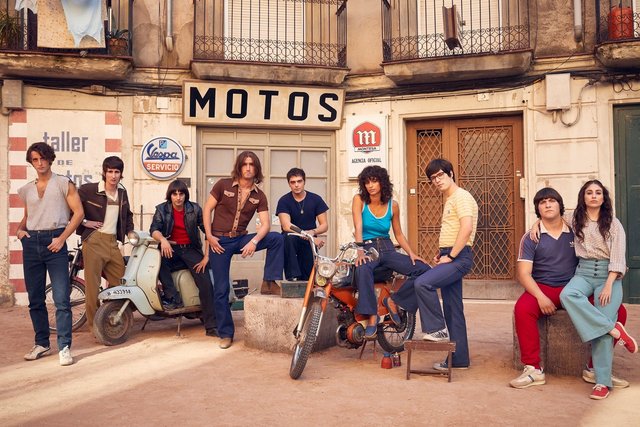 THE FILM "THE LAWS OF THE BORDER", BY DANIEL MONZÓN, WILL BE RELEASED IN CINEMA ON 1 OCTOBER VIA WARNER
Source: www.elblogdecineespanol.com
We continue with release dates because yesterday it was published that the film "The laws of the border", a film adaptation of the novel by Javier Cercas directed by Daniel Monzón ("The child"), will hit theaters on October 1 via Warner Bros. The script is the work of Monzón himself and Jorge Guerricaechevarría. It is a production of La Terraza Films, Ikiru Films (Edmon Roch), Atresmedia Cine and Las Leyes de la Frontera AIE.
To play the leading trio, there have been three of the actors with the greatest projection on the current scene: Marcos Ruiz, (Cousins, The Man with a Thousand Faces, Futbolísimos) plays Nacho; Begoña Vargas, (Malasaña 32, The other look, High Sea) will get into Tere's skin; and Chechu Salgado (Fariña, Monteperdido, Patria) will be Zarco.
What is it about?
The story begins in the summer of 1978. Ignacio Cañas, an introverted and somewhat misfit student, is seventeen years old and lives in Gerona. When he meets Zarco and Tere, two young criminals from the city's Chinatown, he finds himself immersed in an unstoppable career of thefts, robberies and robberies that will continue throughout the summer and that will change his life forever. Las Laws de la Frontera is the story of the summer in which Ignacio grew up, constantly transgressing the border between two worlds, crossing the line between good and evil, between justice and injustice.