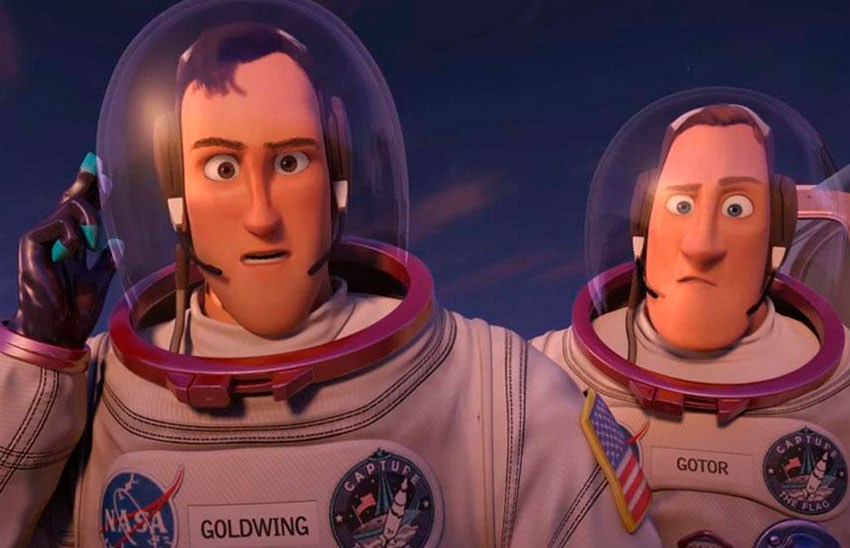 Ikiru Films repeats with the Spanish animation after his success with "Adventures of Tadeo Jones'
'Capture the Flag' inspired by the space race and that is the return of Enrique Gato to address an animated feature, following the success of 'The Adventures of Tadeo Jones' adventure.
It is an animated film that tells the story of Richard Carson, a Texas millionaire eccentric who thinks he can do whatever he wants and now he's got it into his head the idea of ​​colonizing the moon.
The Government and NASA have serious difficulties to stop the intentions of the villain, and also want to erase all traces of the first man on the Moon and appropriate Helium 3, the energy source of the future. But the fate of the Moon depend on Mike Goldwing, a brave boy of 12, who along with his friends Marty and Amy, and your pet, a small lizard will travel to the moon to prevent Carson catches the banner bearing years settled on the moon. The gang will also have a very special help, Mike's grandfather, a former astronaut.
Capture the Flag 'he goes down in history for being the first Spanish film to be distributed internationally by a Hollywood studio. This will be possible to agree that Paramount Pictures has signed with Telecinco Cinema, Telefónica Studios and The Rockets IEA. The sequel to Tadeo Jones also enter into this distribution agreement.